Who We Are
Family & Children's Services of Mid-Michigan has been helping the Great Lakes Bay Region since 1925. We seek to help our community grow into habits of self-love and self-acceptance that create a path to happiness and self-contentment. We offer creative approaches to assist you in achieving your goals for health and/or recovery, allowing you to set the pace. We want you to be excited about your path to a more fulfilling and successful life so we empower you to take command of your mental health and earn the confidence to do so over time. Our team provides you with tools and skills that help you along the way and will guide you to your goals.
We collaborate with you to build on your existing strengths to help you manage your mental health. We have experience dealing with anxiety, depression, addiction, trauma, stress management, and grief. We are a safe space for the LGBTQ+ community. Our approach is to help you first find well-being and peace in yourself and then use that to help you manage your mental health.
Our Mission
We inspire hope and well-being for people of all ages by providing counseling, education, and support.
Our Vision
For everyone to feel welcome to come as they are and leave as they would like to be.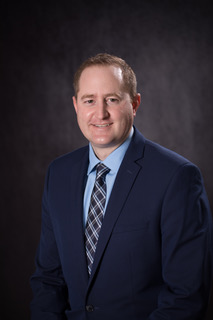 Joe Blewett, MHA
Chief Executive Officer
Ext. 3330
Joe received his B.S in Business with an emphasis in Public Relations from Ferris State University and his Master's degree in Healthcare Administration from Walden University. Prior to joining FCS in March 2021, he has served as an Administrator for long-term care facilities in Michigan and Wisconsin. He has worked in marketing capacities for the media, K12, and healthcare industries in both the private and non-profit sectors. Blewett is a member of the Leadership Midland Alumni Association (Class of '14), an Ambassador for the Great Lakes Bay Regional Alliance Institute for Leaders, participated in the Our Community Listens program and completed the Saginaw Valley State University Henry Marsh Institute for Public Policy.
He is an Adjunct Professor at Northwood University and is a member of the Healthcare Administration program Advisory Board. Blewett is a Board Member and Chairperson for the Communications Committee at Memorial Presbyterian Church. Originally from Michigan's Upper Peninsula, Blewett resides in Midland with his wife and two daughters. He enjoys spending time with his family, reading, football and traveling.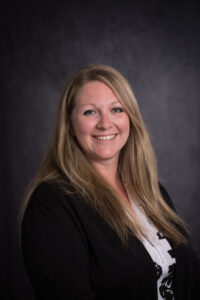 Caitlin Adams, MBA
Finance Director
Ext. 3326
Caitlin is the Finance Director at FCS. She was has been with FCS since 2022. Caitlin received her Master's in Business Administration from DeVos Graduate School of Management and is a Notary Public for State of Michigan. She brings experiences in behavioral management, accounting, financial analysis and reporting. She is currently preparing for her CPP exam and looking forward to applying those practices at FCS.
Caitlin lives in Beaverton; where she serves as Treasurer on the Board for Beaverton Youth Recreational Programs. When there is down time, Caitlin enjoys spending time camping with her husband, Chuck, two children, and their basset hound, Bernadette.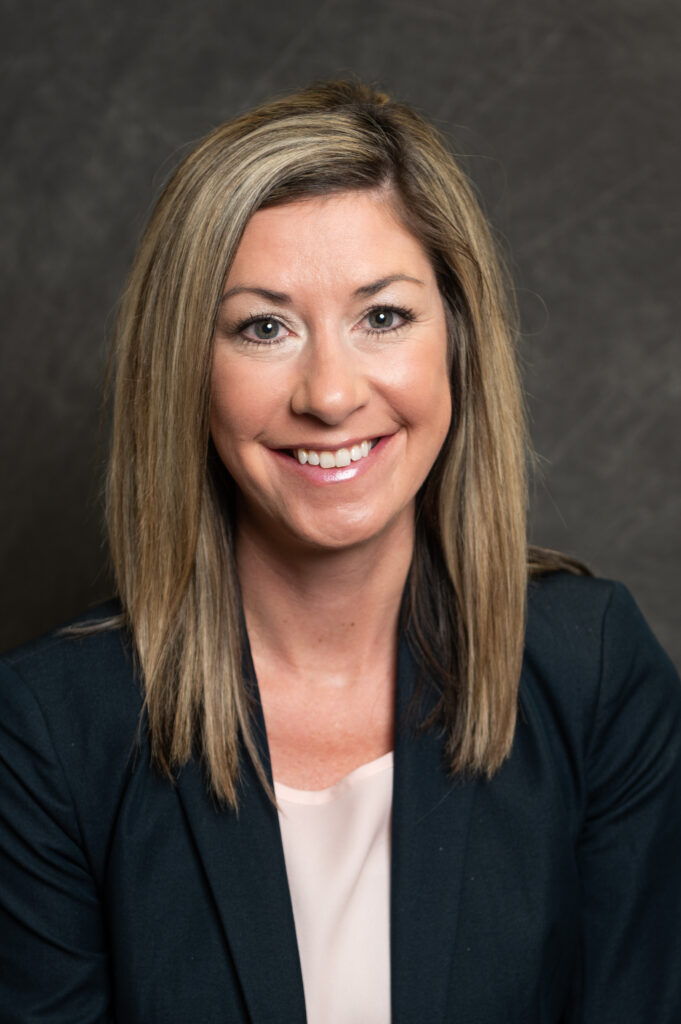 Melissa Reed
Fund Development Director
Ext. 3308
Melissa received her Bachelor's in Criminal Justice from Western Michigan University. After graduating in 2007, she began her career with The State of Michigan Department of Health and Human Services as an Adult Service Specialist and Adult Protective Services Investigator. In August of 2022, she entered the nonprofit sector working for The Arc of Midland as a community connector engaging in awareness and fund development. She joined FCS in June 2023. Melissa oversees all of the agency's marketing, fundraising and events – including The Great Lakes Bay Region Mom Prom.
Melissa and her fiancé enjoy golfing, traveling in northern Michigan, trying new restaurants, and spending time with their fur baby Theodore!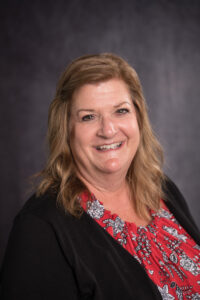 Sue Kackmeister, BS
Operations Director
Ext. 3303
Sue began her career at FCS in January 2019 as an Access Specialist. She has since assumed the role of Operations Director, overseeing the front office and facility operations. She has her Bachelor of Science degree in Sociology and Social Work from Central Michigan University.
Sue and her husband live in Hemlock, she enjoys spending her free time with her 5 children and relaxing on her porch overlooking her farm.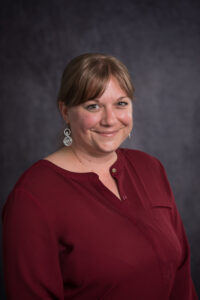 Tanya Westphal, BA
Access Specialist & Special Projects Coordinator
Ext. 3333
Tanya is the Access Specialist and Special Project Coordinator at FCS and has been part of the FCS team since 2019. She finds joy in assisting others daily, whether connecting community members with services and resources, or providing guidance and a listening ear in times of crisis. Tanya earned her Associate's Degree from Delta College, and Bachelor's Degree from Saginaw Valley State University, majoring in Psychology and minoring in Communications. With 20+ years of experience in the Customer Service industry, Tanya is always more than willing to go out of her way to help others.
When she is not working, Tanya enjoys music, art and nature. Finding time to be with friends and family is important to her. She also holds a special place in her heart for her favorite Pug, Bill.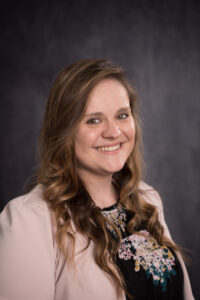 Megan Whyte, LMSW
Outpatient Therapist/ Intern Supervisor
Ext. 3310
Megan received her Undergraduate degree in Psychology with a double minor in Family Studies & Substance Use Prevention from Central Michigan University. She then went on to receive her Master's Degree in Social Work where she also obtained a Clinical Social Work in Families Certification. Megan is currently the intern coordinator and supervises the students that FCS hosts. She currently works with individuals as well as couples. Megan has experience working with individuals that experience trauma, grief, anxiety, and depression. Megan takes a person-centered approach and meets her clients where they are at, acknowledging that her clients are the experts of their own lives and helps guide them to obtain the goals that they would like to achieve.
In her free time, you can find Megan spending time with her husband, family and friends.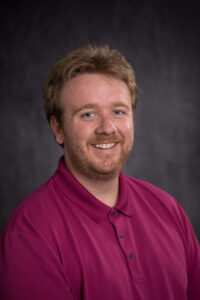 Tad Hupfer, LMSW
Outpatient Therapist
Ext. 3317
Thaddeus "Tad" Hupfer is an Outpatient therapist, licensed clinical social worker who has been with Family and Children's Services in 2019. Tad graduated from Saginaw Valley State University with a Master's in Social Work with a dual minor in Health Science and Gerontology. He works with a variety of ages and backgrounds, and specializes in working with the LGBTQIA+, senior, and adult populations. Tad has experience helping individuals that may be struggling with a variety of mental health concerns, such as self-esteem, anxiety, depression, individuals going through the transition process, couple's counseling, life adjustments, and more. His methods of social work include Strength's-Based Perspectives, Mindfulness, Desensitization, Cognitive Behavioral Therapy, and also takes a unique approach to help clients achieve their goals. Tad also leads the COMPASS group, a support group for LGBTQIA+ and allies.
In his free time, Tad enjoys spending time with his family and friends, playing video and board games, many outdoor activities, and nature.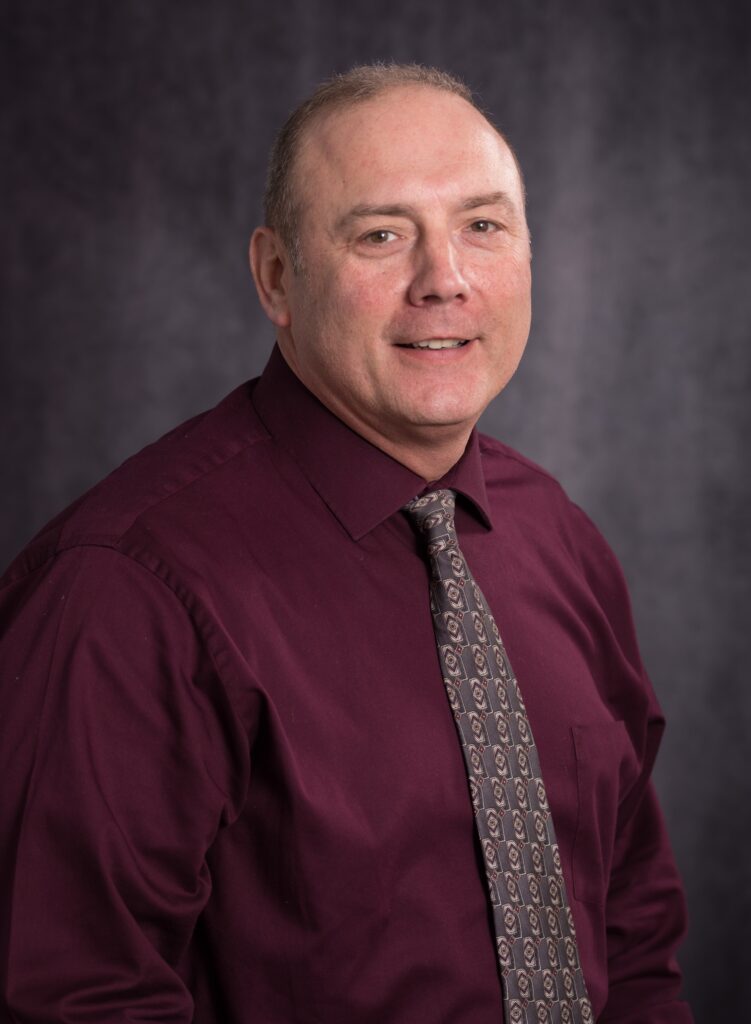 William Volesky, MA, LLP, CAADC, CCS-M
Director of Clinical Services
Ext. 3329
Will Volesky joined Family & Children's Services as Director of Clinical Services in October 2023. Will graduated with a Master of Arts in Clinical Psychology from Centreal Michigan University and has a Bachelor of Arts in Psychology from the University of North Dakota. Will has extensive experience as an Outpatient Therapist working with individuals and families. He's supervised therapists as a clinical director, worked in business development and was a school counselor. Will has served as a board member for Counsel for Children, was an Advisory Board Member for Great Lakes Bay Region FAN and has research published in various publications.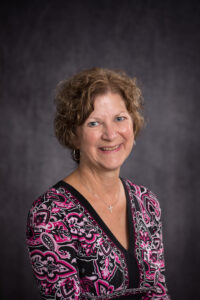 Ann Marie Snider,  M.D., Ph.D.
Outpatient Therapist
Ext. 3318
Ann Marie Snider, M.D. Ph.D. has been employed as FCS a full-time out-patient therapist since 2020. At that time, she was hired to primarily provide counseling to Senior Services' clientele.  She is relatively new to the Great Lakes Bay Region, re-locating from Monroe, MI where she had previously been in private practice as a clinical psychologist.  She continues to look forward to learning more about the community in which she now resides and works, including identifying helpful resources to share with others.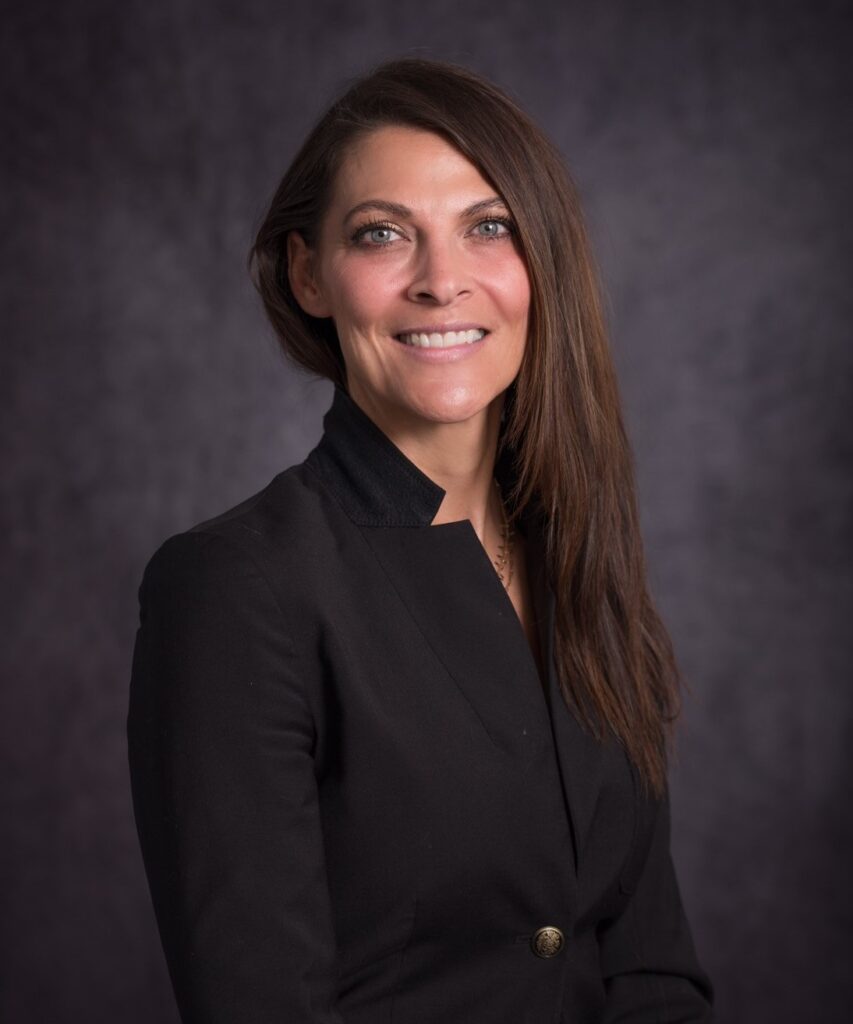 Jodi Scorsone
Grant Coordinator
Ext. 3309
As a Great Lakes Bay Region native with over 15 years of experience in fund development in the non-profit sector, Jodi brings a wealth of practical knowledge and a deep rooted passion for making a positive impact on our community. Her experience in the non-profit realm has allowed her to witness firsthand the transformative power of channeling resources towards community needs. She is proud to leverage her local insight and experience to the goals of Family & Children's Services and to demonstrate that dedication, experience and a true passion for community well-being are invaluable assets in the pursuit of positive change.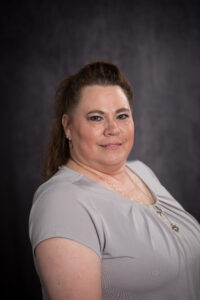 Patti DuBay
Front Office Professional
Ext. 3302
Patti has been a Front Office professional at FCS since 2021. Patti graduated from Dow High and has an associate's degree from Davenport University in Business, Medical Coding, and Medical Billing. She has worked in the medical field, both home care and facilities for the past 20 years.
In her spare time, Patti loves spending time with her 3 grandsons, walking her dog, reading, writing, drawing, and organizing.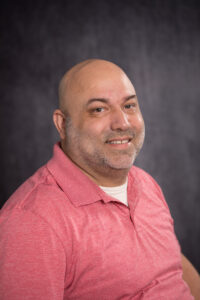 Nicholas McKenzie, MA, LPC, CAADC
Outpatient Therapist
Ext. 3312
Nick graduated from Spring Arbor University with a degree in Professional Counseling in 2014 and has been working in the mental health field since 2008..  Nick has experience working with people who struggle with anxiety, depression, trauma, addiction, domestic violence, schizophrenia, bi-polar, and many other areas of mental health. He also specializes in addiction treatment and domestic violence. As a solution-focused cognitive behavioral therapist, Nick's goal is to help you uncover your true potential and lead a life that is worth living. His approach is to work on the immediate issues to stabilize the present and then you can dive into the past and work to resolve issues that continually cause people to regress.  By applying complementary therapy approaches and techniques, you will identify and change long-standing behavior patterns or negative perceptions which hold you back from experiencing a fulfilling and meaningful life. Nick is there If you're looking for extra support and guidance through a challenging situation or you're just ready to move in a new direction in your life, he looks forward to working with you to achieve your goals.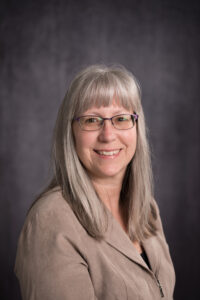 Becky Dachsteiner
Business Services Assistant
Ext. 3327
Becky joined FCS in February, 2011.  She served as the Business Services Assistant, as well as the Front Office Manager & Facilities Manager through July, 2016.  Becky then relinquished the latter two roles to focus entirely on the Business Services role; allowing and dedicating more time to the needs of the clients.  She handles all aspects of verifying insurances for coverage & benefits, fee agreements, and any billing and claims issues.  She works daily with the Access Office, Front Office and FCS's insurance billing partner.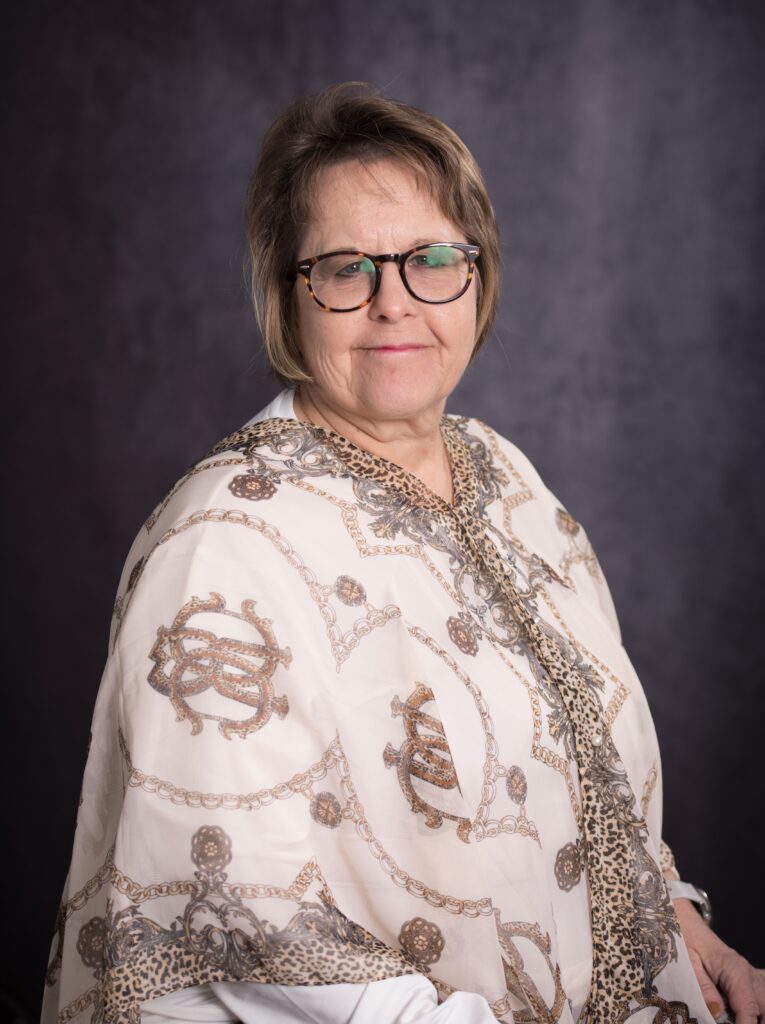 Jackie Dwyer, LPC, CAADC
Outpatient Therapist
Ext. 3304
Jackie was born in Midland, spent time in Southern Illinois and St Louis, MO with focus on work with persons with SPMI and particularly with homelessness. Since returning to Michigan she has worked with a variety of different populations, primarily work with persons with substance abuse dependency.  Most recently  she has been increasingly interested in the mind-body connection and how improving communication between the two entities can impact health and life satisfaction.  Jackie loves her family, dog, football and musical theater, not necessarily in that order every day.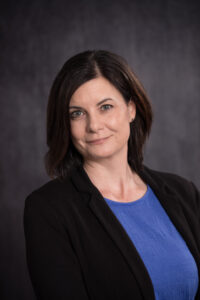 Suzanne Looper
Front Office Professional
Ext. 3301
Suzanne Looper has been with FCS since 2018. As Front Office Professional Suzanne meets and greets visitors. She works closely with the entire agency to provide smooth operations. She maintains therapist and client schedules, directs incoming phone calls and provides customer service. Suzanne prides herself in making sure clients have a helpful and confidential visit.

Chris Harrington
Maintenance/Custodian
Chris has been employed at FCS since 1989. He is the office handyman. We are grateful for his dedication to maintaining our building and keeping it safe for staff and clients.
Merry Jo Brandimore
 Past Board Chair
Saginaw Valley State University, Retired
Donice Hannegan
Board Chair
Corteva Agriscience
Rev. Matthew Schramm
Vice Chair
Senior Pastor, Memorial Presbyterian Church
Graham Smith
Secretary 
Assistant Vice President, Business Banking Relationship Manager, Huntington National Bank
Shea Davidson, CPA
 Board Treasurer
Vice President of Operations – Family Office, PIKC Enterprises LLC
Theresa Derrick
Trust Administrator III, Huntington National Bank
Brandon Lewis
Realtor, Ayre/Rhinehart Realtors
Tracy Perry  
 The Dow Chemical Company, Retired
Lynn Baker
Midland Public School Board, Retired
Paul Schroll
Principal, Siebert Elementary School
Andrew Gardner-Northrop, LMSW
 Behavioral Health Therapist Supervisor, MyMichigan Health
Dr. Eltaro Hooper  
 Executive Director/Senior Deputy Title IX Coordinator, Office for Civil Rights & Title IX Coordinator, Michigan State University
Elton Brooks
 VP of Retail, Dow Credit Union
Code of Conduct
Read our Code of Conduct to learn more about our commitment to ethical and responsible conduct.
2021 Annual Report
Read the FCS Holiday Newsletter to learn more about our  work to accomplish our mission and realize our vision.